MMK And SDM Mahila Maha Vidyalaya, Mysore, is a pioneering college in the field of women's education and empowerment. Established in the year 1990 by Mysore Makkala Koota(R) Mysore, the college was subsequently handed over to Shri Dharmasthala Manjunatheshwara Educational society (R), Ujire, Dakshina Kannada District, Karnataka, India. The name Shri Dharmasthala Manjunatheshwara casts a spiritual hallow all around. Also, our President Padmabhushan Poojya Dr.D.Veerendra Heggade's name instantly brings in a stamp of integrity and quality.



Empowerment of women to build enlightened society.

Providing access for equitable and affordable education.
Adopting student- oriented approach through supportive environment.
Imparting effective teaching, learning and evaluation through ICT.
Equipping to respond to the ever-changing needs and demands of the society.
Infusing research inclination, nurturing scientific temper and outlook.
Extracting inert potentials through holistic approach.
Maintaining transparency in governance.
Focusing on continuous strengthening through comprehensive feedback.
Enhancing career opportunities.
Inculcating moral values for sound conscience.
Any queries and feed back on NIRF may be sent to : principal@sdmmmkmysore.in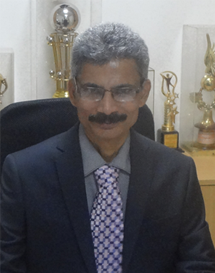 Prof. Sainath Malligemadu
Call : 9886166750 0821-2332865 E-mail: principal@sdmmmkmysore.in